Thank you for visiting our volunteer page. At ABTA, volunteers are involved in every bit of work we do and are valuable members of our team. The support of volunteers is vital to our efforts to improve the prevention and treatment of birth trauma.
The roles available vary widely and you can choose one that suits your skills, knowledge, and experience. 
Current Volunteering Opportunities
'Volunteering allows me to transform my own pain and trauma into service for good, which is deeply healing for me and at the same time, I am giving to others and helping them in their journey of healing.'
'What I needed was a safe space to share my experience and move forward. I can be that place for someone.'
"Helping others understand that they are not alone on what could otherwise feel as a very lonely and isolated journey, that there is always hope and healing"
'Walking alongside others gives purpose to my experience & I want people to know that post-traumatic growth is possible."'
If you'd like to volunteer, complete the following form;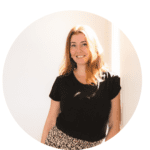 "Volunteers are the lifeblood of the ABTA and we place a very high value on volunteers' contributions, no matter how large or small. The strength of ABTA lies in the fact that everyone who chooses to become involved does so because they have a personal understanding of the effects of a difficult birth experience whether directly as the birthing person or indirectly as the non-birthing partner or health care professional."
Amy Dawes, Founder & CEO