thinknatalTM antenatal education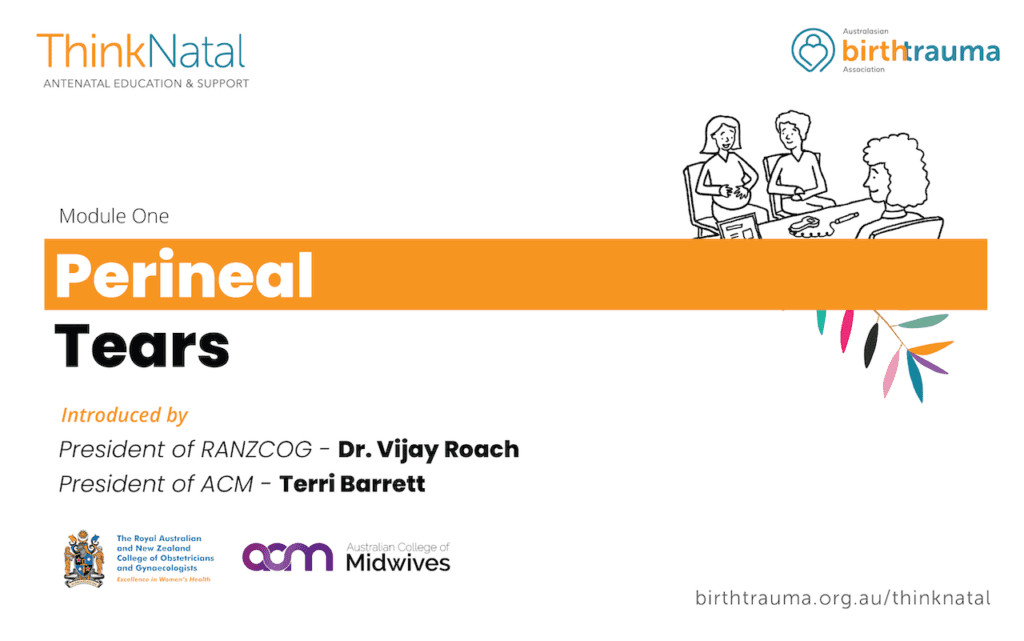 The Australasian Birth Trauma Association (ABTA) is excited to launch its THINKNATAL educational series, aimed at providing support and information on the gaps that currently exist in antenatal education.
A collaboration between consumers and a range of clinicians involved in maternity care, such as midwives, obstetricians, pelvic health physiotherapists and mental health clinicians, the first video in the series will focus on Perineal Tears.
The virtual launch will take place on August 26 at 6pm with introductory remarks from the President of the Royal Australian and New Zealand College of Obstetricians and Gynaecologists (RANZCOG), Dr Vijay Roach, and the President of The Australian College of Midwives (ACM), Terri Barrett.
Donate via PAYPAL Today
Visit our Paypal donation page to give a one-off donation. Donations are tax-deductible and you will receive a receipt for your as soon as it is processed.