BOOK YOUR PEER2PEER CHAT ONLINE SESSION HERE
ABOUT THE PEER2PEER CHAT ONLINE PROGRAM
The Peer2Peer Chat Online program is a volunteer-led initiative providing support to those who have experienced birth-related trauma through 1-on-1 chat sessions with a specially trained Peer Support Volunteer. All of our Peer Support Volunteers have their own lived experience with birth-related trauma, so they are able to help you navigate life after birth-related trauma.  
*Please note this is not a counselling service*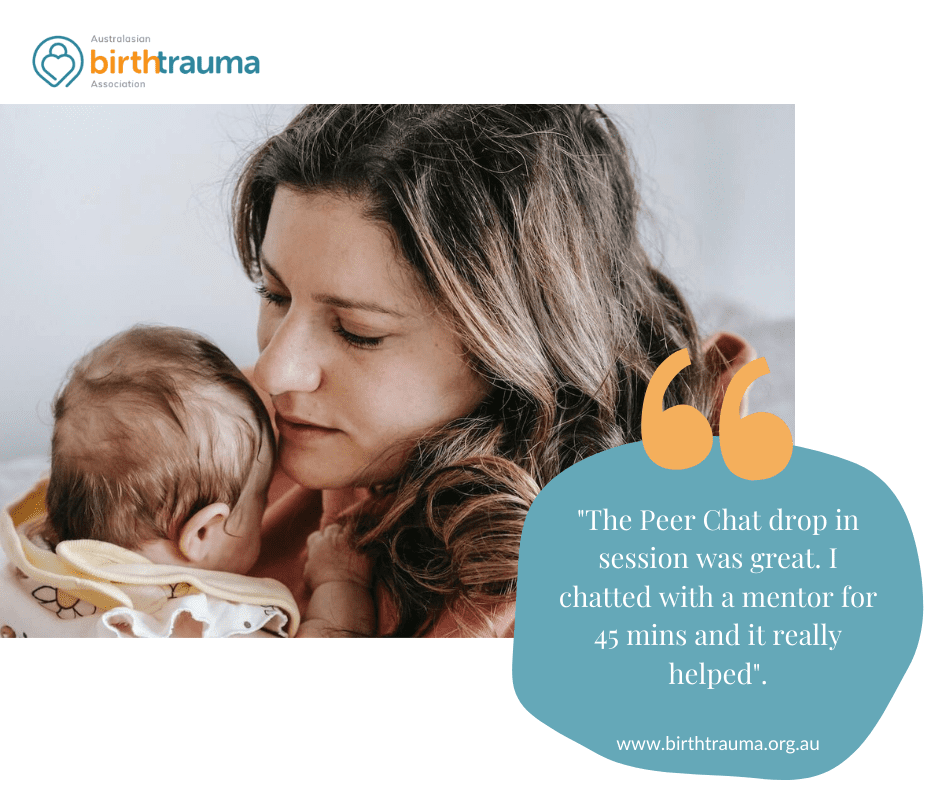 WHAT CAN I EXPECT FROM A SESSION WITH A PEER2PEER VOLUNTEER?
You can access up to three one-on-one chat sessions (per 12 months) with a trained Peer Support Volunteer.  The first session is a chance for you to talk about your birth experience if you wish, as we have found this is the first step in helping you process and will help us guide you to the support you need. The follow-up sessions are there if you need additional support or resources. These private sessions are accompanied by our other support services, such as Peer2Peer Social, our private Facebook support group. We aim to be able to provide support in whatever way works for you. 
Our Peer Support Volunteers can provide a listening ear and supportive shoulder to help you navigate life after birth-related trauma. They can also recommend useful services and resources that other people have found useful. However, while we train our Peer Support Volunteers, they are not trained counsellors and therefore are not able to provide specific advice around diagnosis or treatment. 
Before participating in the program please read our Privacy Policy and Terms and Conditions. As part of using this service, you accept these terms and conditions.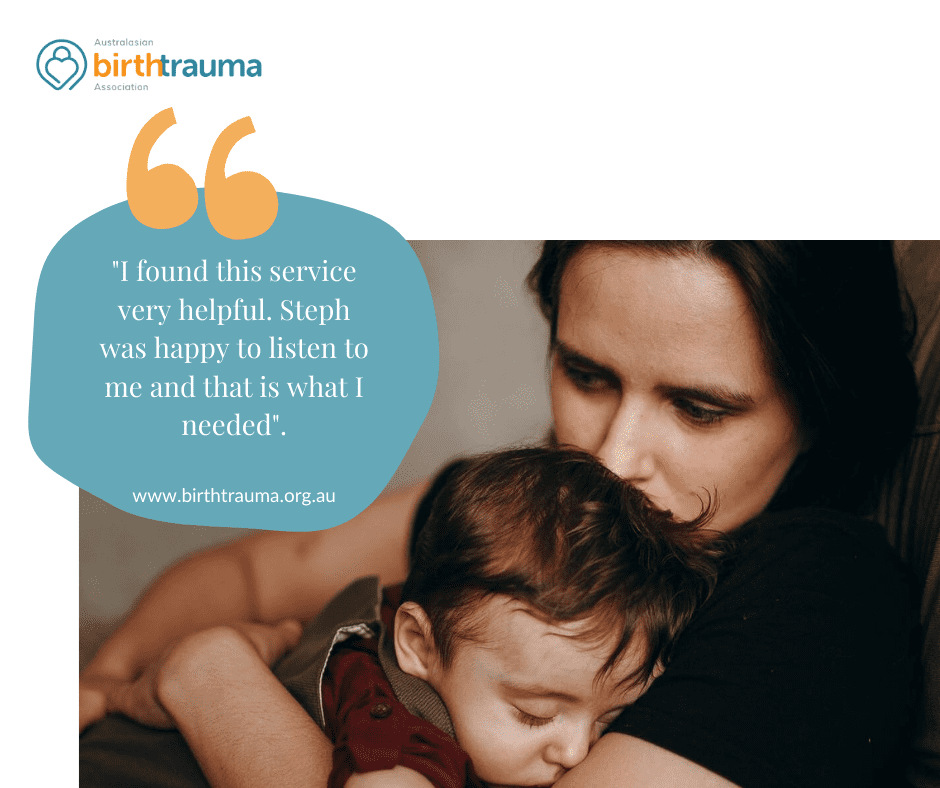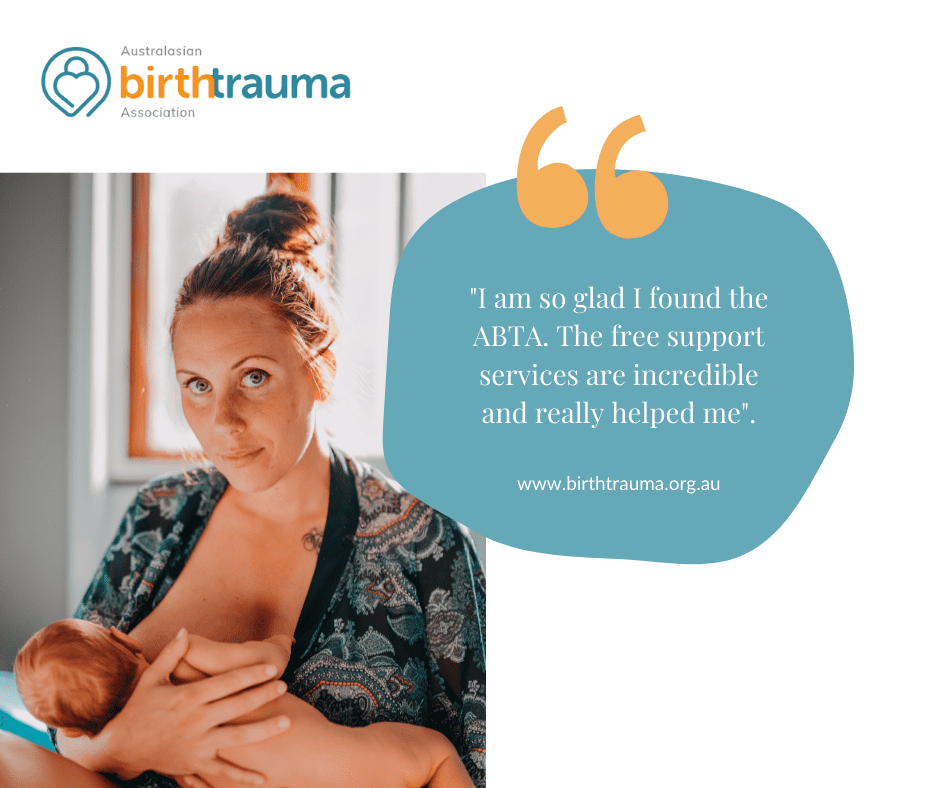 Making a booking is easy – you can choose a day and a time that suits you. To book a session, simply click here. 
Select the Peer Support Volunteer you want to chat with 
Select the day and time that works for you
Before participating in the program it is important that you read our Privacy Policy and Terms and Conditions. As part of using this service you accept these terms and conditions.
While there is no set time limit for sessions, we aim for around 45 minutes, this is based on our volunteer's time availability. There is a three (per year) one-on-one session limit.  Our Peer Support Volunteers may encourage you to seek professional support and will be able to direct you to an appropriate service provider depending on your individual needs. 
Before accessing the Peer2Peer Support Live Chat,  please read our Terms and Conditions.
If you have a booking
If you have a confirmed booking to chat with a Peer Support Volunteer, you will receive an email with a link to your scheduled session. These sessions support video, audio, as well chat functionality. Please disable your audio and video, type your name in the field and click "Join". In the top right, you will see the chat icon, which will allow you to communicate with your Peer Support Volunteer. 
You can then start messaging a Peer Support Volunteer as you would on Facebook Messenger or via SMS.
If you get stuck, you can refer to these instructions. 
If you do not have a booking
If you are trying to contact us and do not have a booking, you will be greeted by our offline message. You are welcome to leave a message. Just so you know, we are a not-for-profit organisation run mostly by volunteers and, therefore, will respond to you as soon as possible. 
Peer Support Volunteer Applications
We are currently accepting expressions of interest from parents wishing to be Peer Support Volunteers with ABTA. Training and ongoing support are provided, and your time commitment is very flexible.
Other options for support