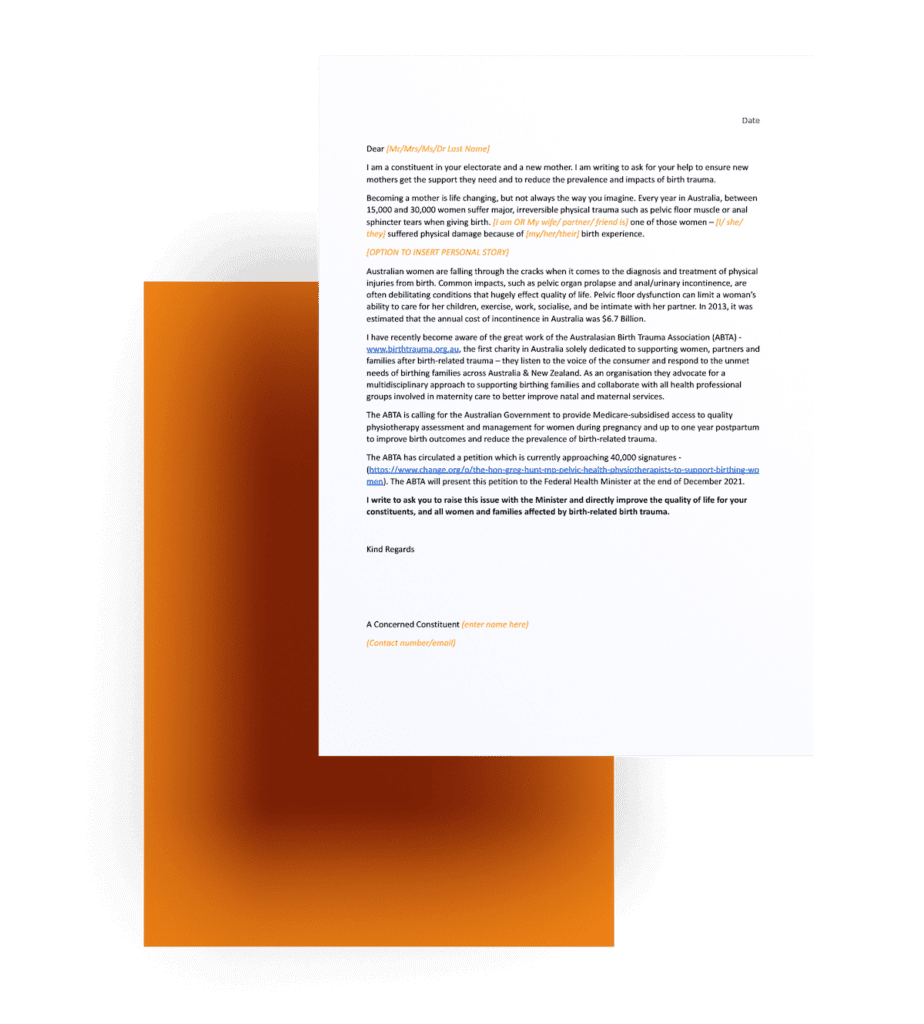 ADVOCATE TODAY - send a letter
Australian women are falling through the cracks when it comes to the diagnosis and treatment of physical injuries from birth. Common impacts, such as pelvic organ prolapse and anal/urinary incontinence, are often debilitating conditions that hugely effect quality of life. Pelvic floor dysfunction can limit a woman's ability to care for her children, exercise, work, socialise, and be intimate with her partner. In 2013, it was estimated that the annual cost of incontinence in Australia was $6.7 billion.
You can help raise awareness and deliver our vision. Download our letter today to submit to your local MP. Simply fill in the letter with your details… every letter counts towards creating a lasting change.
#starttheconversation #awareness.
Our vision is 'Safer Births and Better Healing'.
We are a peer-led community dedicated to helping Australians and New Zealanders prevent and heal from birth-related trauma. 
Involving advocates enables the ABTA to broaden the reach of our awareness-raising and trauma prevention work and to offer a variety of ways in which people can access support.
You can help raise awareness and deliver our vision. There are a few ways you can help, please complete the form below and an ABTA team member will be in touch to discuss this opportunity further.
#starttheconversation #awareness.
Change.org Petition
Pelvic Health Physiotherapists to Support Birthing Women